Hawaii International Polo Association
Polo is a Noble Sport
Hawaii International Polo Association
Polo is a Noble Sport
Hawaii International Polo Association
Our initiatives grow the sport of polo and invest in the future by providing work and polo sport development avenues for Hawaiians.
"A polo handicap is a persons passport to the world."
"Polo is Global"
"Ocean, polo, Hawai'i. That's the DNA of the brand"
Hawaii connection with Argentina
Kingdom of Hawaii - First Polo Match
Oahu Polo Club formed at Moanalua.
Hawaii's first inter island tournament.
Kapiolani Park polo field.
Big Island Pony, Carry The News, plays in Amercian-British polo match.
Edward Baldwin of Hawaii, earns a U.S.P.A seven-goal rating.
Honolulu Stadium begins indoor polo matches.
Peter Perkins of Hawaii, earns a U.S.P.A nine-goal rating.
Waikiki Polo Club formed.
Ronnie Tongg becomes the youngest player to ever win the United States Open.
5000 people attend Dillingham Field dedication.
1981 – U.S.P.A women's team debuts at Mokuleia.
Honolulu Polo Club formed.
Hawai'i International Polo Association founded.
HIPA Non-profit established.
Hawai'i Polo Championship Event.
Hawai'i Invitational of Polo.
Enters a 3 yr. Commitment to fund HPL Women's US Open w/ Pam Flanagan & Mia Cambiaso and Wins US Women's Open.
Agrees to play 26 goal World Polo League's Triple Crown in Wellington Florida with Adolfo and then 14 yr old son and polo prodigy Poroto Cambiaso. A critical moment to watch/support Adolfo prepare his son Poroto for his first Argentine Triple Crown polo season. Making history – youngest ever at 15.
Fastest professional polo in the world with only one exception, the Argentine Open.
Wins Women's US Open
Purchase of top horses for La Dolfina Argentina for two purposes:
• To make both HPL Men and Women's Polo Teams more competitive •Invest in top quality horses for future genetic cloning breeding program in Argentina.
• Strategic purchase of a residence in Wellington FL ½ mile from International Polo Club (IPC) and famed field #1, home of the US Open Championships.
• Made it to finals of Women's Open and lost by one goal
• HPL offered a spot on New York Fashion Week runway as Hawaiian designer spotlight
• Poroto's Argentine Debut wearing Hawaii Polo Life jersey at Palermo • Invested in a training center in La DolfinaArgentina
• Entered into 5 branding agreement LD (La Dolfina) & HPL (Hawaii Polo Life)
• Chris Dawson was the inspiration and innovator for 16 goals Wellington Polo Tour.
• Recognized as a driving force in Polo, Men's and Women's.
• Click Polo Article.
• Worldwide audience.
• Noting Chris Dawson as one of the most important people in Polo.
• Wins Women's US Open for 3rd time in 4 years.
• Most winning team in the history of WO Championships.
• Breeding program will begin in the HPL Breeding Center, La Dolfina Argentina.
HIPA
Our Horses
The Anuenue Polo Farm cares and maintains 30 world class horses. Each hails from the most respected polo breeding operations in the world.
Introducing our HPL Ohana
Male Team
Meet players that are currently playing in our teams around the world. Also, meet players that played with us in the past.
Introducing our HPL Ohana.
Female Team
Meet players that are currently playing in our teams around the world. Also, meet players that played with us in the past.
Did you know?
Polo was played for the first time at...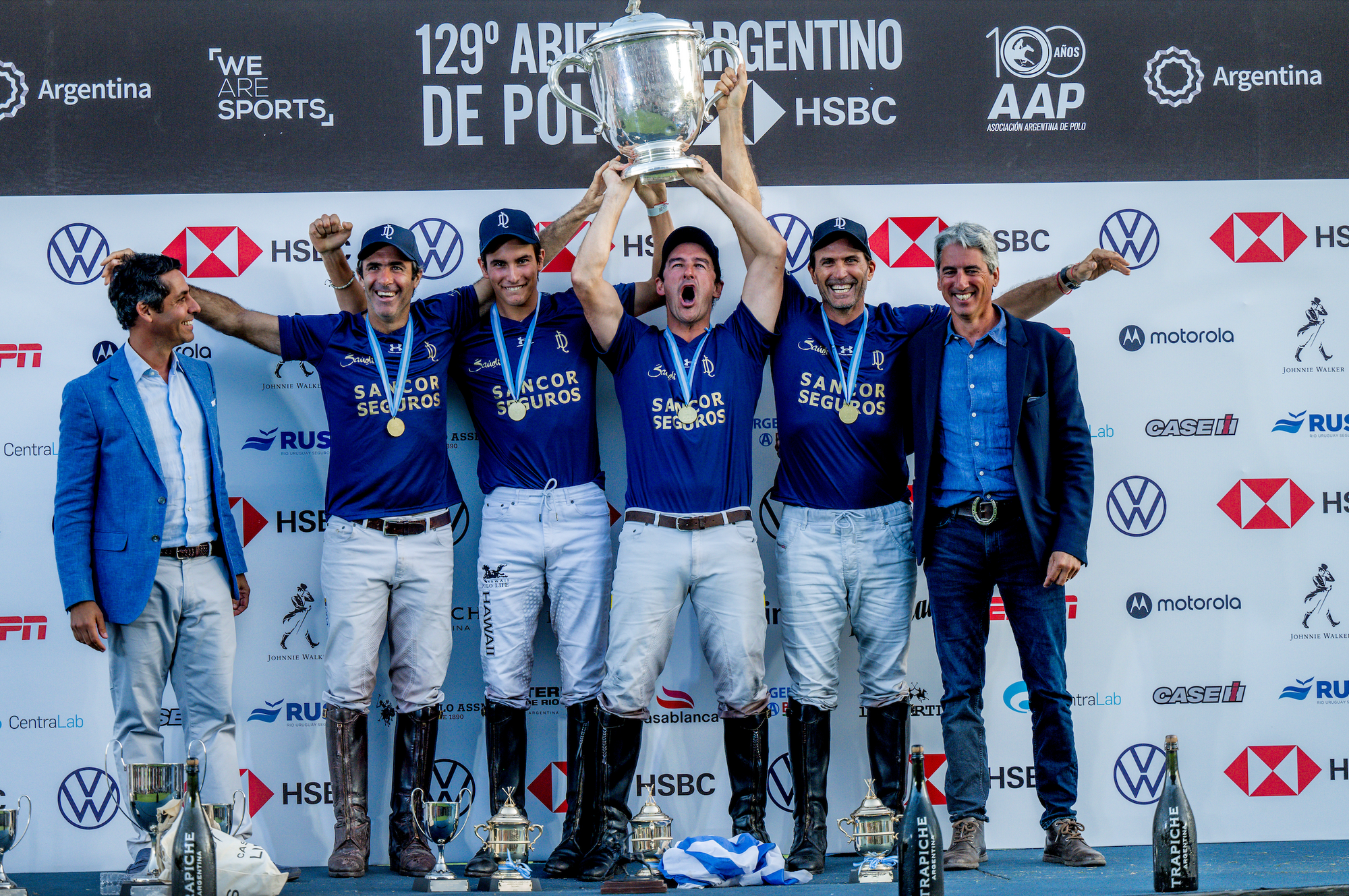 Argentine Open
In a groundbreaking moment for the sport of polo, Adolfo and Poroto Cambiaso etched their names in the history books by becoming the first father-son team to triumph at the esteemed Argentine Open in 2022. As they galloped their way to victory, the players' jerseys proudly displayed the emblem of Hawaii Polo Life, a brand that embodies the very essence of Hawaii's spirit and culture. This remarkable achievement not only marked a historic milestone for the Cambiaso family but also showcased the strength and tenacity of Hawaii.
Understanding polo equipment is essential to enjoying the sport. The diversity of products can seem confusing, but there are several rules that make the process easier. The mallet itself is vitally important, and should be designed to fit the player. Its length depends on the pony's height, and its weight depends on your style of playing the game.   
Chris Dawson's deep connection to ranching runs through his veins, shaped by the rich legacy of his Hawaiian ancestors. The history of ranching in the Hawaiian Kingdom holds a special place in Chris's understanding of the world and fuels his passion for this field.